Reviews
We have included links below for Hadeed Oriental Rug Cleaning to review us on Google, or to create a review to be displayed on this website. We strive to provide the best service so please provide us with your opinion of our service or please call with any issues we can resolve immediately.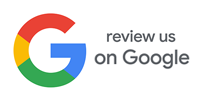 Hadeed Oriental Rug Cleaning
Average rating:
1433 reviews
Mar 2, 2023
Skeptical but reluctant to trash an expensive rug. Around 25 years ago we splurged on an expensive oriental rug which we placed in our seldom used dining room. After the damage was already done we discovered that our French Bulldog had been using the legs of our dining room table as a fire hydrant. Our beautiful rug was badly discolored not to mention the smell. When on the verge of discarding the rug we saw the Hadeed ads and decided to inquire. My wife spoke with Jessica and learned that for a small fee the rug would be collected and assess for whether it could be repaired. We were surprised when Jessica advised that it could be repaired. But we remained somewhat skeptical. Our skeptism disappeared when the restored rug was delivered. It looks like new! For a quarter of our initial investment we have a besutiful new rug. And throughout everyone from Hadeed was responsive and professional. Could not be more pleased!
Feb 16, 2023
Thankful
I can not tell you how thankful I am that you all treated my Orientals. With 3 cats & 1 dog, it's a challenge. But with the "pet" treatment you all applied, they come clean and the stains disappear. Thank you so much. I tell everyone about Hadeed.
Nov 21, 2022
Carpet cleaning
What great customer service!!!
Oct 28, 2022
Quality Service and Cleaning
City & State:
Springfield, VA
I've been a satisfied Hadeed customer for several decades. Hadeed's response to a late afternoon call last week after a rug and mat became wet during a water remediation incident. They picked up both rug/pad within several hours of my call, and the rug (new pad) was cleaned and dried and ready for delivery within the week. Elmer & Rafael (the delivery guys) were superb! Not only were they able to carefully remove the rug from a room shrouded in plastic and other furniture but they took pains upon redelivery to position the rug/pad perfectly in the room. Kudos (once again) to Hadeed for their quick response and excellent service! The rug looks beautiful once again!
Aug 25, 2022
Professional Employees and Work!
City & State:
Alexandria, Va
I have used Hadeed carpets for years now. They have always been professional and timely. The guys who pick up and drop off the rugs are always very respectful and careful. They do a wonderful job with laying the rug back down and making sure i am happy with it. The rugs always come back so soft and clean. They truly take pride in their work. There was a small hiccup when I first called about the rug, but the manager called me immediately and was very nice. He quickly solved the issue. Hadeed really does care about their customers and I am very thankful for that.
Aug 24, 2022
Another awesome experience
City & State:
Woodbridge, VA
My wife and I have been customers of Hadeed for over 30 years. We had a damaged oriental rug repaired and refringed and cleaned . Wow, what a wonderful job they did on our old rug! We will never go anywhere else for our rug and carpet needs.
Aug 23, 2022
Saved my carpet
City & State:
Ashburn, VA
Excellent cleaning and restoration of my carpet that I thought would never look good as new! Great service and really nice employees! Will definitely use Hadeed again!
Aug 20, 2022
City & State:
UPPER MARLBORO,MD
Great service! Rug looks brand new. Very careful and courteous.
Aug 11, 2022
Excellent Service
City & State:
Fairfax, VA
For many years, I have been one of your customers and have enjoyed excellent service from your company. My latest experience was absolutely brilliant and over the top! I am writing to express my sincere appreciation for your delivery men, Elmer and Rafael.

Unfortunately, I experienced a serious issue on Sunday, 31 July 2022 when I discovered an attic contractor dislodged the PVC line from the AC unit which is located in the attic. As a result, substantial water damage and leaks in the attic caused the dining room ceiling to collapse. My hand-made silk oriental rug sustained a significant amount of water damage.

First thing Monday morning, 1 Aug 22, I contacted Hadeed Carpet. I was politely told that the first opportunity to pick up the carpet was the next day. Pick up time for the next day was scheduled. However, within an hour, I received a call from Elmer saying he heard about our water damage and would come to our house within an hour. What fabulous customer service!

Elmer and Rafael picked up my rug and were very professional, friendly, and thoughtful. Today they delivered the cleaned carpet and offered to roll it out and place it in the dining room. This is what I call "old fashion customer service". The kind of service I have learned to expect from Hadeed Carpet.

Elmer and Rafael are wonderful Ambassadors for Hadeed Carpet. I am so thankful that they went the extra mile to help me during this emergency. Please pass on my gratitude for them.
Jul 23, 2022
More than pleased
City & State:
Warrenton VA
From my initial contact, I found Hadeed to be one of the most professional businesses I have encountered in my considerable years as a consumer of goods and services. Scheduling was easy, the men who came to my home (Elmer was in charge) were personable and efficient. I sent 3 fine orientals, one flat weave and two thick machine-made rugs for deep-cleaning. Staff contacted me, with photos, to review the condition and possible repairs. Elmer delivered all rugs, placed them as I directed and was, again, a pleasure to have in my home. My rugs look brand new — and I would not hesitate spending the money again.
Jul 21, 2022
City & State:
Alexandria, VA
Excellent pickup and delivery staff. Cleaning looked awesome. Fringe repair options were discussed thoroughly.
Jul 20, 2022
Awesome!
So impressed! Carpets look like new! Customer service was excellent!
Jul 19, 2022
City & State:
Falls church
Wonderful repairs and good communication throughout the process. Thanks
Jul 18, 2022
City & State:
Springfield
What I thought was a loss, you brought back to its original beauty. I'm amazed you were able to remove the brown rust color from water damage and return the rug to its lovely ivory color. Than you so much!!
Jul 18, 2022
Couldn't be easier
City & State:
Springfield VA
From calling and asking for details, to the pickup, updates, and final dropoff, everything was easy, and the rugs look SO much better. Everyone I spoke with was polite and informative, letting me know about my options without pushing for unnecessary or unwanted services. A+
May 16, 2022
Dont go anywhere else
City & State:
Washington dc
These guys are #1 in service and results. They were so kind and professional. I had a home disaster and they were the only vendors who did what they said they would do, and did it extraordinarily well. Dont make a mistake and take your rugs anywhere ekse
May 12, 2022
City & State:
Port Hayward
Always on time. Professional
May 10, 2022
Rug cleaning
City & State:
ManakinSabot, VA
I would have given 5 stars but the padding wasn't cut exactly correctly.
May 5, 2022
Beautiful Job!
First time using Joe Hadeed and they did an exceptional job cleaning and making minor repairs on our Persian rug. So easy with pick-up and drop-off. Thanks so much for such great customer service.
May 4, 2022
Carpet cleaning
City & State:
Annandale, VA
Awesome job. Fast efficient. Turkish carpet looks brand new. Thank you
May 2, 2022
Rug and sofa cleaned
City & State:
Washington DC
By far the most courteous service from the first call to the final round of sofa cleaning. We are impressed with the quality of work as well.
Apr 29, 2022
Carpet cleaning/washing
City & State:
Washington DC
Great job!
Apr 25, 2022
Excellent Service
City & State:
Arlington, VA
I have used Hadeed several times and have had excellent service. My rugs were picked up at my house. They came back clean and in great shape.
Apr 23, 2022
Rugs look great! Worrisome phone call from lady saying rugs needed repair. Worried for several days. No real damage just normal wear and tear.
Apr 22, 2022
Excellent Service
City & State:
Accokeek MD
Excellent service , prompt and excellent cleaning
Will definitely use again
Apr 20, 2022
Great Service
City & State:
Mechanicsville, Va
Thank you for a great experience! Your customer service was wonderful and your pickup and drop off was right on time. Our rug looks amazing!
Apr 19, 2022
Very Pleased!
We have used Hadeed in the past for Chinese rug restoration and were very pleased. This time we used them to clean the Chinese rugs as well as our wall-to-wall carpeting. We have two 8-month old puppies so you can imagine what this job involved! There is not a single trace of a puppy stain anywhere! I would definitely recommend Hadeed and will use them again.
Apr 17, 2022
Loom rug
City & State:
Alexandria Virginia
Jeff, thanks so much for the excellent job you did on cleaning my rug it came out better than I expected considering how old it is and the stains it endured throughout the years! The young men who delivered it were very professional and they aimed to please the customer! Thanks again...stay blessed!!!
Apr 15, 2022
Excellent service, great job; Have used them 20 years.
City & State:
Fairfax, VA
Excellent service for 20years. My Persian rugs come back beautiful and have made minor repairs and stains. Thank you.
Apr 7, 2022
Great Wall to Wall and Oriental Rug Cleaning
City & State:
Fairfax, VA
We had another great experience with Hadeed Oriental and Rug Cleaning. They have been doing this routinely for us over 15 years! The oriental rugs came back clean with even a few minor repairs looking great. The wall to wall carpets are also again clean and this will preserve them for some additional years (they are well over 20 years old now!) Well done Hadeed! We will be repeat customers for a long time.
Mar 29, 2022
Exceeds expectation
City & State:
Falls Church, VA
This is my second go-round with Hadeed and both times my Karastan rug came back looking like new. Customer service, delivery/pick-up people are just great.

Thank you Hadeed!
Mar 22, 2022
well done
City & State:
midlothian va
everyone was very nice, very polite. Our rugs were cleaned & santized. They look really good. It took a long time. We were told approximately 2 weeks. Took a month to six weeks. We almost forgot them.
I would recommend them. 2nd time using.
Mar 20, 2022
Rug cleanings
I feel that Hadeed always cleans my rugs thoroughly. I am very pleased with that. Also the guy at Alexandria location is so helpful, knowledgeable, and nice when I bring my rugs in. He always helps me take them in and out. Wonderful service from him.
Mar 18, 2022
Great repair
City & State:
Richmond, VA
We needed to have a fairly large area bleached and re-dyed on our Chinese rug. Hadeed did an amazing job. The area blends in so well, it is very hard to pick out the repaired section. We have used them many times and are always satisfied with their work.
Mar 17, 2022
Excellent Rug Cleaning
City & State:
Washington, DC
2nd experience with Hadeed. Excellent, quick and complete. Thank you.
Mar 16, 2022
My clean rugs look great. The pick up and delivery guys were friendly, efficient and helpful.
Mar 13, 2022
Excellent Service
City & State:
Washington, DC
From pick-up to delivery, I was pleased with cleaning and high level of customer service. I felt like I was in good hands.
Mar 10, 2022
Great service
Badly stained rugs came back clean and looking great again. And all at a reasonable price. Will definitely use Hadeed again!
Mar 8, 2022
City & State:
Washington, DC
Very efficient. Amazing repair of very worn areas plus new edging. Totally pleased with great work and wonderful help. Nice to know these works of art can be restored so beautifully.
Mar 5, 2022
Area Rugs
City & State:
Waldorf, MD
Hadeed did an excellent job on my custom area rugs. This is my 2nd time using them and this time the rugs were worse. Because of COVID we were working from home 100% they had much more traffic. I plan to use Hadeed every 12-18 months going forward.
Mar 3, 2022
City & State:
Fairfax Station, VA
I have used Hadeed's for over 10 years and they never disappoint me. My carpets are clean and cared for. I get texts and pictures of them after cleaning and drying. They repair them when there is a need and they have checked with me and provided the price first. A first class business!!
Mar 2, 2022
Excellent experience
City & State:
Fairfax, VA
Very pleased with my experience - excellent customer service, great communication, beautiful job on my rug - will definitely use Hadeed for all my carpet needs.
Mar 1, 2022
City & State:
Spotsylvania, va
This is second time I have used Hadeed. Very satisfied both times. Reasonable prices, very good work and very professional, pleasant staff. I especially appreciate the pickup and delivery people being willing to roll up and re-install carpet on return. Highly recommend.
Feb 27, 2022
Rug Cleaning
City & State:
Rockville, MD
I contacted another company with some questions regarding cleaning of 3 rugs, two of which needed repair. The person I spoke to at the other company was rude & did not answer my questions. I had already planned to call Hadeed because of hearing their adds. The difference was incredible. The person I spoke to initially was very courteous, & informative. The whole process was done so well. Each step was explained. My rugs were cleaned & repaired beautifully. I will certainly use Hadeed again & will recommend them to friends,
Feb 26, 2022
Great service
City & State:
Haymarket Va
Had to carpets cleaned for the first time in a mumber of years and they came back very clean and oder free. Picked up from my house and returned very punctual. Extremely easy to work with and great communication.
Feb 25, 2022
Customer
City & State:
Upper Marlboro MD 20772
I had excellent customer service.
All employees from the top down communicated with me by text or phone on all aspects of my services.
We are Very Pleased with our rug cleaning.
Also they were very helpful with explaining
how to care for my new rug.
Will definitely use them again.

Thank You
Patricia Hall
Feb 24, 2022
Great Job
Rugs were picked up cleaned, deodorized and sanitized and returned by two great company reps who unwrapped and put the returned rugs back in place with a smile and professionalism. I always question the cost.
Feb 22, 2022
City & State:
Culpeper Va
Great job. My fine carpet looks new, clean and sanitized. Repairs are unnoticeable. Pick up and delivery made it so easy.
Feb 21, 2022
Great Job
City & State:
Washington, DC
Very pleased with the cleaning of my handwoven Moroccan rug. I also purchased a wool felt pad from Hadeed, which has made a nice difference when walking across the rug…much better than the rubbery pad I had before. The delivery men were professional, efficient, and alerted me as to their arrival within the pickup and delivery windows and 15 minutes ahead of both times.
Feb 20, 2022
Excellent work and service!
Five star doesn't capture the great service and attention we received from Hadeed with our 9 x 12 rug. Great communication and warm and friendly staff. Rug looks fantastic. Thank you!!!
Feb 19, 2022
Great job
City & State:
Falls Church, Va 22041
I cannot begin to praise your employees enough.. spoke several times to Lucy and Chantel. Both so helpful and helped me to get what I needed done to my 2 carpets with some discounts I didn't know about. Both are such a asset to your company. So important to have staff that speaks softly and has proper telephone manners… your delivery men who have come to my home before are so nice and helpful. He even remembered my dog and called him by name. Spencer does think everyone comes to see him.
My rugs look beautiful and I am so pleased
Feb 17, 2022
Service
Really good job. Couch is very clean! Carpets taken for cleaning & pad hauled away. Nice work!
Feb 10, 2022
Best cleaning ever!
City & State:
Chevy Chase, MD
I was blown away when I got my rugs back! The nice delivery gentlemen even came in, unwrapped them, and put them back down under my furniture for me! The rugs looked brand new again and are both about 5 years old!!! The customer service from scheduling to keeping me posted on when they were coming back was great! I will not go anywhere else!!! Thank you Hadeed
Feb 5, 2022
Job well done.
City & State:
Alexandria Virginia
Outstanding service from drop off to pickup. Great valve and excellent workmanship.
Feb 3, 2022
Exceeding expectations
City & State:
Alexandria, VA
We have two elderly dogs (19 and 13), and, unsurprisingly, have had a massive amount of dog stains that embarrassed us. Our expectations for the savior of our carpets was modest, we just wanted to mitigate the embarrassment of guests coming into this house with all of the stains and odor. Bottom line:. I can put speak highly enough of the service we received!!! Amazingly wonderful work. Could we have called a cheap franchise service? Sure, but we could not have possibly received more amazing service, at a price totally affordable, than what our Hadees man delivered. Best money I've ever put into my house. And I no longer resent my old, sweet dogs. THANK YOU JOE HADEED!!!!!
Feb 2, 2022
Rugs look like new
City & State:
Richmond Virginia
My rugs needed cleaning and fringes replaced after new puppy chewed up most of them. They now look like the day I bought them. Thank you so much❤️
Feb 1, 2022
City & State:
Olney, Maryland
Easy to schedule, quick pick up and review of what was needed to be done! Had them back in a couple weeks and they look new again!
Feb 1, 2022
Perfect & fast
City & State:
Springfield, VA
We moved recently & needed to have 2 area rugs cleaned. Hadeed came thru as always. Picked them up & returned them looking brand new and way ahead of schedule. Awesome job, Hadeed!
Jan 31, 2022
Cleaning review
City & State:
Alexandria VA
My carpets look awesome.
Jan 28, 2022
Carpet Owner
City & State:
Washington DC
Our wonderful Asian carpet was damaged by moisture from a very large plant pot and an 8"x9" portion was destroyed. I thought it best to lop off a portion of the carpet and be done with it. The artists at Hadeed made it perfect again. They wove in a patch from another carpet and it is completely fixed.
The carpet is perfect!!!!! It is better than before. It is a true miracle. This carpet has been at the center of our family for decades. Thank you so so much.
Sincerely, Andrea and Edward Hamm
Jan 26, 2022
Excellent results
City & State:
Washington, DC
Recently had rugs cleaned and several repaired due to moth damage. The repair work was excellent and i cannot tell the difference between the new threads and old!
Jan 24, 2022
Friendly fast service, rug looks beautiful and has a fresh scent, will definitely use the services again and recommend to others.
Jan 21, 2022
Perfect Experience!
City & State:
Washington, DC
Beautiful work and perfect experience with Hadeed! My rugs were amazingly cleaned and restored. They look fantastic! Great communication and friendly, responsive staff. Easy pick up and drop off. I could not have asked for a better experience. I look forward to working with them again!
Jan 18, 2022
Great job
City & State:
Alexandria VA
Pickup was smooth. Deposit was handled well. My rug was cleaned and disinfected after a lot of use and an I'll-advised home attempt at steam cleaning which caused a bad smell. Was unaware that disinfection was needed until payment. So glad to have my rug back in such great shape. Drop off could have been coordinated better, but it was worked out. Thank you!
Jan 18, 2022
Hadeed rocks!
City & State:
Springfield VA
Beautiful work and experience with Hadeed. Staff was professional and kind and helpful every step of the way! My carpets returned clean and gorgeous! You all
Are GREAT!
Jan 18, 2022
Rug cleaning
City & State:
Rockville, MD
Excellent job. My oriental rug came back looking fresh and beautiful!
Jan 12, 2022
Very Satisfied
City & State:
Ft. Washington
I called other companies that I was aware of but I loved the fact that they could tell me what to expect as far as the cleaning process and the fact that they came to pick it up and delivered it back to my house. They even MOVED THE and FURNITURE!!! I had had other companies do an in house steam cleaning but I was never completely satisfied. I had to realize that I have a Handmade rug and need to do more to maintain it. Hadeed did an excellent job cleaning it!!!! Even the fringe looks brand NEW!!! VERY SATISFIED!!!!!
Jan 5, 2022
Rug
City & State:
Richmond,Va
The crew was very excellent!! carpet was beautifully cleaned!
Dec 17, 2021
Carpet claning
City & State:
Bethesda, MD
Efficient and excellent job.
Dec 16, 2021
so glad
City & State:
Richmond, VA
So glad I decided to repair my 100+ year old Oriental carpet. It had a rough life before I got it and now it looks fantastic!
Dec 15, 2021
Carpet cleaning
The crew came on time, we're personable and professional. The carpets came
Back sooner than expected and loo great
Dec 15, 2021
City & State:
Alexandria Va
Very friendly and courteous and performed a great job.
Dec 14, 2021
Fantastic Service and Cleaning!
There are five parts to this service: the initial contact, the pickup, the cleaning, the communication after cleaning and drying, and the delivery.

I need more than 5 five stars to rate all the services.
I spoke with Mark and then, Guy, to discuss my needs-AMAZING service! Then, Nicholas and Rafael picked up the rugs--AMAZING service.
Less than 6 business days later, I spoke with Jessica, who scheduled our delivery after cleaning. Jessica shared a few issues, with the rugs, and we worked through best options. I am so grateful for Jessica's recommendations!

Within 10 business days, three rugs were returned in AMAMZING condition and looking like new! I am so happy with the results! It is noteworthy that I was prepared to put two of the rugs in the trash (value over $2500). They are not expensive rugs, but I thought they were beyond saving--though I love them for our decor and our spaces.

I thought one wool rug may be ruined because I used a cleaning solution on it that is not recommended for wool rugs--my lesson learned. The Hadeed team did an GREAT job of fixing my mistake.

We have an older kitty who has had, 'accidents' so I thought two rugs may be beyond saving. Guy walked me through the cleaning/sanitizing process. Frankly, I didn't want to spend more money to clean the rugs than what I paid for them.

In the end, the cost of cleaning/sanitizing was worth it--they look new! I am so impressed. By the way, NO evidence of our kitty on them...

Nicholas and Rafael returned the rugs--ensuring we were satisfied before they left our home.

I give Hadeed 100 stars--the entire customer experience was STELLAR!

I am a customer for life! Thank you, Hadeed team!
Dec 13, 2021
Satisfied
Very pleased and they sent me pictures all the way through the process
They answered all my concerns that I had asked about my rug
I was extremely pleased
Dec 11, 2021
City & State:
Alexandria VA
Efficient and customer oriented operation.
Hardee's has never disappointed
Dec 10, 2021
Good service
City & State:
Springfield, VA
Great service. Delived on time by a good crew.
Dec 10, 2021
Excellent
City & State:
Alexandra VA
Great job. My carpets look beautiful. Staff easy to work with and to schedule pick up and drop off times. Have used them for cleaning carpets and hardwood floors. Highly recommend Hadeed. Excellent device.
Dec 9, 2021
Always dependable
City & State:
Alexandria V A
I've used a Hadeed for rug cleaning for more than 20 years. They always do an excellent job and are friendly and reliable. Definitely recommend them.
Dec 8, 2021
Clifton
EXCELLENT job cleaning my rug of 30+years. It looked brand new. The tassels on either side looked like new ones were sewn on— completely white and each strand separate from the other. Feline urine odor— completely gone!

Worth every penny. Spectacular job.
Dec 7, 2021
Great work at a great price!
City & State:
Gaithersburg MD
Can't say enough about the owner and the staff. The customer service was fantastic!
Dec 6, 2021
The rugs are beautiful and the delivery guys helped me store them properly and even rearranged the storage unit to accommodate the rugs. Thank you! Fantastic service and job well done!
Dec 5, 2021
Excellent Service
City & State:
Fairfax Station VA
We have used Hadeed for years for rug cleaning services. Their staff is courteous and the quality of cleaning is top notch!
Dec 4, 2021
City & State:
Lewes, De 19958
I'm sure my orientalist rug is cleaned well, I haven't been able to unroll the carpet in my house yet but I received pictures after cleaning and looked great.
Excellent service and timely pick up and delivery.
Great customer service too.
Dec 4, 2021
Suekaw
I'm extremely happy with the cleaning recently done on my carpets. I've used Hadeed for over 10 years to care and protect my Persian Carpets.
I also can't say enough about the care and kindness shown by the men who picked up and delivered/returned my carpets.
Dec 3, 2021
Always a pleasure to do business with Hadeed. Staff, work exceptional service.
Dec 3, 2021
Excellent experience with Hadeed
City & State:
Washington, DC 20016
Hadeed was very accommodating about returning the rug in just a few days. It looks great. The technicians were polite and returned our clean rug before they had promised! I asked them to come back and steam clean a carpet on the stairs and hallway. He was very efficient snd thorough. I will be calling Hadeed again when the need arises.
Dec 2, 2021
Rug cleaning
City & State:
Alexandria, VA
We were very pleased with the cleaning of our 4 Oriental rugs. The technicians who picked them up and delivered them were very professional and helpful. The company checked with us on certain condition issues of the certain rugs during the process and if we wanted additional services completed on the rugs during the cleaning process. We were very pleased about the entire process.
Nov 29, 2021
Rug cleaning
City & State:
Richmond, Va
Great job cleaning my area rug! Looked like brand new when done. Pick up and delivery time back was good, very pleased…
Nov 27, 2021
Job Well Done
City & State:
Mineral, Virginia
For all that need a GREAT oriental carpet cleaner in the Richmond area, Hadeed is the answer. This is the second time I used their services and was pleased yet again. This time we had mold on the carpet from a leak where they were stored. Hadeed's team was able to kill the mold and clean 90% of all surfaces. 10% was damaged.
Just to advise, they are expensive but well worth the money-
Nov 24, 2021
City & State:
Clinton, MD
Hadeed is the best when it comes to cleaning - always bring the rugs back looking new. Hadeed is the only company I trust to clean/repair our oriental carpets.
Nov 20, 2021
Hadeed cleaning
City & State:
Glen Allen VA
We have used Hadeed oriental rug cleaning twice now and have not been disappointed. They provide the highest customer service. From pick up to drop off, they keep you informed every step of the way. Their staff are always courteous and friendly.
Nov 18, 2021
awesome job
City & State:
Dumfries, VA
My experience with Hadeed was awesome. I got a tour of how Hadeed cleans, sanitize, dry and repair rugs it was great to see how they take extra care of your rugs. I will definitely recommend Hadeed to anyone to clean your rugs. (Your rugs are safe in Hadeeds hands) My rugs look brand new.

Thanks Hadeed.
Nov 15, 2021
Excellent service: Very easy & efficient pick up and return. The rug has never looked better & seemed/smelled cleaner. Highly recommend
Nov 11, 2021
Carpet
Good price
Great service 👍🏿👍🏿
Nov 7, 2021
Repairs, cleaning, pads
City & State:
Alexandria, VA
Hadeed repaired the fringes on our large Persian rug and our round, silk on silk Turkish rug and did a great job. They cleaned both rugs, made a pad for the round rug and a new pad for the Persian, all great. The guys that came to pick up the rugs and bring them back were wonderful and careful. They picked up all the furniture and moved it so the rugs could be picked up, and again when they brought them back. We've used Hadeed before and always are pleased with their work.
Nov 5, 2021
City & State:
Accokeek, Md
Great Work
Nov 1, 2021
Good Service
City & State:
Alexandria Virginia
Always dependable. Always great service with results. Hadeed is the best.
Oct 27, 2021
Great delivery service
City & State:
Washington, DC
Sulaiman and Rafael were SUPER helpful in getting our rugs relaid, including helping to take apart a king size bed so the rug could be placed under it! Thanks, guys!!
Oct 26, 2021
City & State:
Upper Marlboro, MD
Rug is beautiful! Timely service and professional service team! Cleaned our sectional as well. Have recommended to my neighbors.
Oct 26, 2021
Rug cleaning review
City & State:
Glen Allen,Va
Excellent cleaning on my area rugs. Thank you for job well done .